Over the years, pomegranate has aroused a growing interest in Tunisia, and especially in Testour (Northwest of Tunisia), where this fruit is the flagship product par excellence. And… guess what? Pomegranate has its own annual festival! This festival was selected by our Tunisian partners to disseminate the MED Food TTHubs project and present its goals and activities to farmers, wholesalers and resellers of pomegranates in Testour.
Prior to this event, our partners from Higher School of Engineers of Medjez El Bab (ESIM) organised a dedicate meeting with the Director of the local Agricultural Extension Service of Testour (Testour CTV), Mr Abidi Kamel, during which we unveiled the ambition and objectives of the project. At the end of the meeting, Mr. Abidi exposed his expectations from the project and the e-platform. He also confirmed his intention to follow closely the status of progress, and he promised to pass on the information to several farmers. He also provided us with a list of 22 farmers whom we subsequently contacted and scheduled face to face meetings with them.
As a next step, several meetings with farmers were held in Testour CTV!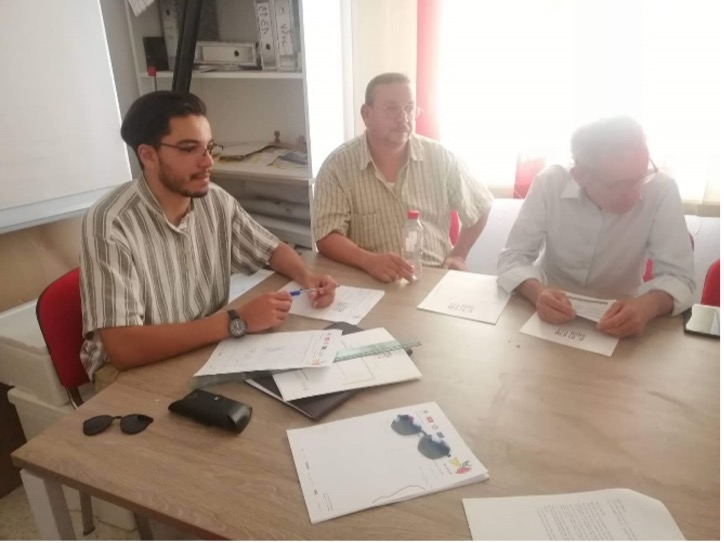 This dissemination campaign aimed to present the project and its interest to farmers as well as the important contribution of the e-platform in the traceability and authentication of Agri-products. Besides that, it was highlighted the networking opportunities that may take place through the pilot experience. Many farmers approved the idea behind the creation of this platform and signed the consent forms and are eagerly waiting to test it!
Stay tuned! More news about pilot testing activities in Tunisia are coming!